Specials good through December 31, 2018
Get any service in December & receive a
  *FREE "Massage or Facial Monthly Special" upgrade
for yourself  & all 1 Hour+ Gift Certificates you purchase!
 HAPPY HOLIDAYS GIFT CERTIFICATE SPECIALS!

All of the following "extra special" in-house specials are only available by visiting our location at 1300 E Plumb Lane
in the Airport Square/Costco Shopping Center
Come in & enjoy a cup of our signature tea while shopping!
For those at a distance, we are happy to help you with telephone assistance! Please call (775) 829-7774 & ask for Santa's Elves Mary or Deborah. If you are unable to reach us it may be after hours or we are helping another guest. Please leave a message & we will call you as soon as we can!
As always, all of our full service gift certificates ($80+)
come with a complimentary Reiki candle and gift bag.
2018 Holiday Mini Membership
Purchase 3 30 min Massages or Facials, a $150 value for only $130*
Purchase 3 50 min Massages or Facials, a $210 value for only $165*
Purchase 3 60 min Massages or Facials, a $240 value for only $210*
Purchase 3 90 min Massages or Facials, a $330 value for only $275*
Gift all 3 to 1 person or give 1 to 3 different people!

2018 Holiday Mini Membership Plus
Purchase 3 30 ($150) Purchase 3 50 ($210), 60 ($240) or 90 ($330) Minute Massages or Facials  & receive a 4th one FREE*!!
Gift all 4 to 1 person or give 1 to 4 different people!

~ Signature "Foot Love"~
Everyone loves a good foot massage and
this is our choice for our best bargain of the year!
A full 30 minutes of bliss for your feet with a hot towel wrap, essential oils, exfoliation and a massage with Hot Stones.
Regularly $45, only $35*
Buy 3 for only $30* each!
A $135 Value for only $90*!
Gift all 3 to 1 person OR give 1 to 3 different people, including yourself!

WINTER WONDERLAND MASSAGE
Our warm & spicy Winter Wonderland Essential Oil Blend is perfect for extra pampering on a cold Winter's day! Our Winter Wonderland Sugar Plum Faiery Scrub softens and perks up tired feet while extra Hot Stones warm your senses and melt away stress.
One Hour, $90* (A $105 Value!)
90 Minutes, $105* (A $120 value!)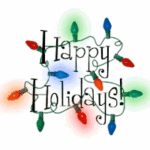 WONDERING WHAT 2019 HAS IN STORE FOR YOU?
Book a Tarot Reading with Jaye for only $35* (A $40 Value)
December 1, 2018-January 31, 2019

All Avatar Pants $12 each!
All Avatar coats $25 each!
Unique free trade clothing hand-made in Tibet
We are featuring dermalogica discounted Holiday Gift Sets
Plus Buy $100 of dermalogica & receive a FREE dermalogica stocking stuffer
(While supplies last)
$50 off Profashion flat iron with cut & color
Leanin' Tree Christmas Cards
Box of 20, $15.95

Sparkle for The Holidays!
Giselle make-up 25% OFF
Luscious Lips BOGO
The perfect stocking stuffer!
A favorite of Tamara's, this gloss is the best and longest lasting she has found for plumping and bringing out the natural color in your lips!
Jewelry Bogo
Select styles-Necklaces, Bracelets, Earrings
Buy 1, get a 2nd Piece 1/2 OFF,
Buy 2, get a 3rd Piece FREE!
(Does not include Angel's hand-made creations)

 TrinityPro
Buy a TrinityPro from Healing Wizdom & schedule a Facial with Tamara to receive a complimentary Trinity Facial upgrade, $50 OFF* your Trinity Pro & Tamara's brief lesson on best practices with your skin's new best friend!
A simple, clinically tested micro current device, the only home device that is cleared by the FDA. This is the  PRO that will improve facial contour (85% noticed improvement), skin tone (77% noticed improvement) & reduce wrinkles (80% noticed improvement): Like taking your face to the skin gym! Best results are achieved by regular treatments. Indulge your skin! Tamara is very impressed with the results she has seen with her TrinityPro.
She is positively addicted, enjoys the rather meditative process and is eager to share her enthusiasm!
*Does not include services with Tamara, unless otherwise noted *All offers subject to availability*Cannot be combined with any other discounts,including Introductory or Package pricing.*Specialty Gift Certificates, such as Spafinder and Spa week, are not eligible for use in conjunction with any discounts or Package pricing. Agreements in place with these and similar companies do not include discounted services.