Specials through September 30, 2019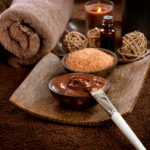 Willy Wonka & the Chocolate Factory Facial
Polish, feed & brighten your summer sun soaked face with this over the top deliciously wonderful, sparkly facial with a Blueberry Exfoliant & a rich, creamy Chocolate Mint Masque, plus a Blueberry/Acai Vitamin C Scrub, topped off by Tamara's famous Organic Aloe Ageless Replenishing Elixir & a 'Bliss in a Bottle' Calendula Flower Essence facial massage. Yes, this colorful facial does pretty much everything you could want! Plus, it smells so good you'll want to eat it… & you know what, you actually can!
50 Minutes, $80* (A $90 Value!)
60 Minutes, $90* (A $100 Value!)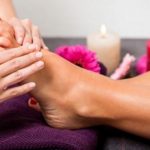 Willy Wonka's Luxurious Recovery Treat
To the 60 Minute Willy Wonka Facial, add on a Pink Lemonade or Mama's Love Foot Scrub with a hot towel rub down of arms & legs, finishing with a Spiritual Rebirth Aloe Vera 'Body Love' Rehydration
75 Minutes, $111* (A $135 Value!)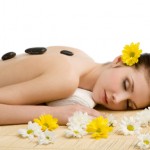 ALOE VERA HAPPY HYDRATION MASSAGE
Melt into this massage with extra Hot Stones to relax you, then enjoy our unique Spiritual Rebirth Aloe Vera Body Love Elixir rubbed into your skin, head to toe, to help you return to your everyday world renewed.
1 Hour, $90*   (A $110 Value!)
Add on a Pink Lemonade or Mama Love Foot & Hand Scrub
Only $10* (A $20 Value!)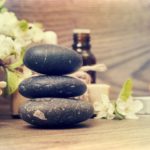 ~~~~SARAH'S NAIL SPECIALS~~~~
 20% off* a Hand & Foot Paraffin Treatment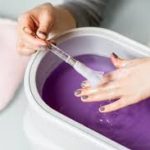 Enjoy a FREE Cocktail (or mocktail)
 with a Treat Yourself or Luxury Pedicure!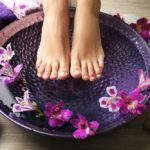 ***************************
Image Vital C Hydrating Facial Oil, Hydrating Water Burst &
Hydrating Antioxidant A.C.E. Serum
15% OFF!  20% OFF with an Image Facial!
OR Buy One Get One 1/2 OFF!
***************************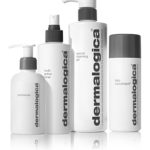 DERMALOGICA SPECIAL
15% OFF $100 dermalogica Purchase!
20% OFF with any Facial!
Includes a FREE* Trial Size pack!
(*While supplies last)
Gift with $150 dermalogica purchase!
Includes a FREE* Trial Size Kit!
(*While Supplies last) 
*******************************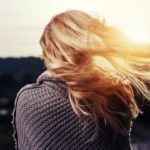 ONESTA SPECIAL
15% OFF all Onesta!
20% OFF with any Hair Service!
~~~~~~~~~~~~~~~~~~~~~~~~~~~~~~
RETAIL SPECIALS
Visit OUR charming & WHIMSICAL Gift Shop!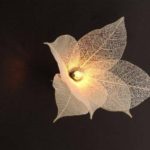 -Bloomination Flower or Rose Lights-
Add beautiful, soft, romantic lighting to any setting! 
Bloomination lights are an eco-friendly, sustainable plant product made from real leaves.
Flowers $30.95, NOW $18.50!
Roses $28.95, NOW $17!
~~~~~~~~~~~~~~~~~~~~~~~~~~~~~~~~
30% OFF all Windchimes & Suncatchers
Perfect for your deck or patio to catch those light summer breezes and the sun's golden rays!
~~~~~~~~~~~~~~~~~~~~~~~
ALL AVATAR CLOTHING & ACCESSORIES
35% OFF Anytime!
50% OFF with a Service!
*Tamara's services slightly higher*While supplies last applies for all free gifts with purchase*Must mention offer*All offers subject to availability*Discount given at time of purchase*Cannot be combined with any other discounts,including Introductory or Package pricing.*Specialty Gift Certificates, such as Spafinder and Spa Week, are not eligible for use in conjunction with any discounts or Package pricing. Agreements in place with these and similar companies do not include discounted services.