Specials good through January 31, 2019
~Sarah's "Foot Love"~
Everyone loves a good foot massage & this is a full 30 minutes of bliss for your feet with a hot towel wrap, essential oils,exfoliation & a massage with Hot Stones.
Buy 3, Get 1 FREE* $135 (A $180 Value!)

***************************************************
~Megan's January Facial Specials~
Receive $10 OFF*a One Hour Facial of your choice:
dermalogica Facial. only $70* (An $80 Value!)
Image Facial, only $80* (A $90 Value!)

Winter Wonderland Massage
Our warm & spicy Winter Wonderland Essential Oil Blend is perfect for extra pampering on a cold Winter's day! Our Winter Wonderland Sugar Plum Faiery Scrub softens and perks up tired feet while extra Hot Stones warm your senses and melt away stress.
One Hour, $90*(A $105 Value!)
90 Minutes, $105* (A $120 value!)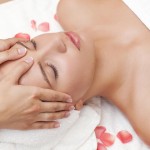 SUGAR PLUMP FAIERY FANTASY FACIAL
Escape into the fantastical realm of a color-rich room with your own personal Esthetician "Faiery" & emerge with lightened, brightened, plumped up skin & energy!
50 Minutes, regularly $90, only $80*!
60 Minutes, regularly $105, only $90*!

WONDERING WHAT 2019 HAS IN STORE FOR YOU?
Book a Tarot Reading with Jaye for only $35* (A $40 Value)
Through January 31, 2019
All Avatar Pants $12 each!
All Avatar coats $25 each!
Unique free trade clothing hand-made in Tibet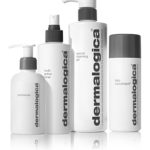 Buy $100 of dermalogica & receive a FREE dermalogica gift
(While supplies last)
*Must mention this offer*Discount given at time of purchase*All offers subject to availability*Does not include services with Tamara, unless otherwise noted *Cannot be combined with any other discounts,including Introductory or Package pricing.*Specialty Gift Certificates, such as Spafinder and Spa week, are not eligible for use in conjunction with any discounts or Package pricing. Agreements in place with these and similar companies do not include discounted services.