Meet Our Staff
Tamara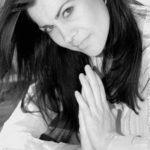 Title: Owner and Healing Artist  LMTNV1968
Bio: Tamara has been walking the path of a healing artist for over 20 years. After graduating Magna Cum Laude from UCLA with a BS in Psychology and a minor in Business, she immediately moved into massage therapy to integrate the body with her studies of psychology.  She continued with her goals of helping humanity integrate body, mind and spirit with her continued studies in the nature of all things to do with humanity looking and feeling their best.  After spending several years in Santorini Greece uncovering her spiritual side she returned to her family in Reno and incorporated her natural aptitude for the art of beauty.  She completed both the Aesthetics and Cosmetology courses from International Academy of Style.  She is now a Medical Massage Therapist, Reiki Master, Karuna Reiki Master, Aesthetician, Cosmetologist, Alchemical Hypnotherapist, Certified Aroma-therapist, and now a health coach certified through Integrative Nutrition.   Tamara is committed to her devoted spiritual path and practice focused on the Divine Feminine, she is deeply versed in Her history and how Her story continues to play through our modern paradigm: she is with Her takes on a much deeper meaning than a political moment in time.
She combines her many years of studies in the healing arts to create services that are holistic in nature and unique to Healing Wizdom; always looking deeper than the surface level to help bring higher health and holistic relaxation to our guests, no matter how simple the service. She sincerely enjoys training all of her staff to help them enhance their own unique styles and gifts and ensure that all the services performed at Healing Wizdom are of true quality.
Her favorite services to do are hair services for their great creative spirit and social nature, but she also is naturally gifted at the 'most relaxing waxing in town.'  She has truly created superior waxing techniques, is naturally super fast, and has a great eye for line.  Her new passion is working on her 100% natural skin care line that is featured in our monthly specials that has definitely taken her own skin on a new journey of glowing 'Ageless' wellness: a truly different facial experience that she encourages everyone to try!  Her newest addition to her services however is now her all time favorite: her Shamanic energy work sessions in which her Healing Arts and your Spirit Guides help you uncover the wisdom of your soul, clear out the old and empower you on your individual path to wholeness!
Tamara's favorite thing about Healing Wizdom is the fabulous group of people that work here and come here for services. We have true commitment to body, mind, and spirit health and integrity! True quality of heart is genuinely the bottom line in this family run business!
Bryna
Title: Aesthetician
Years in industry: 15 years of healing experience
Areas of expertise: European Facials, Facial Waxing, Eyelash and Brow Tinting, Full Body Waxing, Brazilian Waxing, Aromatherapy, Detoxifying and Weight Loss Body Wraps
Bio: Bryna has such a love and passion for healing services. She enjoys building relationships and loves giving Facials as much as getting them. Bryna is always adding to her professional repertoire as she attends classes for building new and exciting techniques. She loves to make everyone feel at home and relaxed. Bryna says "There is nothing like making people feel refreshed, happy and relaxed, even after a waxing."
My favorite service I offer is waxing because of the rapport with my clients. I also love giving Facials because they are so very relaxing for me as well as my clients.
Why I love being a part of the Healing Wizdom Family: Healing Wizdom is home to me and I love how we have such a close knit feel here.
Dana
 Title: Full Service Cosmetologist                                                                                              
Areas of expertise: Waxing specialist, beautiful Hair Styles, Cuts, and Colors.
Bio: I started my exciting career in cosmetology over seventeen years ago where I practiced the art of enhancing personal appearance and self-esteem. I enjoy being a part of helping my clients find success in each of their lives. By giving my clients the gift to embrace their right look and feel, I intend to give each person confidence and smiles in their everyday life.
My absolute favorite services to do are waxing, I love the regularity of seeing my clients and the social elements involved. I am very compassionate to the pain, as I am sensitive myself, and make sure that each client has the most relaxing experience possible while detailing all the unwanted hair. My specialty is in Brazilian waxing.
Why I love being a part of the Healing Wizdom Family: Healing Wizdom is an enjoyable, stress free atmosphere.
Alyssa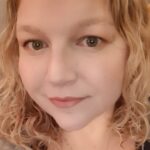 Titles: Licensed Massage Therapist NVMT.7030 & Licensed Esthetician A-51179
Years in the industry: 6 years
Services Offered: Relaxation/Swedish Massage, Therapeutic Massage, Hot Stone Massage, Sports Massage, Deep Tissue Massage, European/Relaxation Facials, Anti-Aging Facials, Massage/Facial Combos, Manual and Diamond Tip Microdermabrasion and Ear Candling. Weight Loss and Aromatherapy Wraps, Eyebrow and Eyelash Tinting, Relaxing Waxing and Classic Eyelash Extensions available soon!
Favorite Services: My Signature Facial/Massage Combo- A full-body massage with a relaxing facial in the middle! Relaxation/Swedish Massage, Hot Stone Massage, European/Relaxation Facials and Ear Candling.
Distinctions: Dermalogica Certified Skin Therapist
Bio: Alyssa is a dual-licensed Massge Therapist and Esthetician. In 2012 she studied Massage Therapy at Truckee Meadows Community College for two years where she was at the top of her class. She began her massage therapy career in 2014. Alyssa truly enjoys the relaxing and fluid nature of massage. She is fulfilled by the deep human connection that performing massage services provides. Practicing a variety of massage modalities enables her to help her clients achieve profound relaxation and aid them in their unique healing process. In 2019, Alyssa attended Milan Institute of Cosmetology to study Esthetics (where she was also at the top of her class) in order to learn additional ways to serve her clients. She finds great satisfaction and enjoyment in performing beauty and wellness treatments. Relaxation is the foundation of all the services Alyssa provides. Guided by intuition, sensitivity and knowledge, Alyssa strives to create personalized and memorable experiences for each of her clients.
Why I love being a part of the Healing Wizdom Family: Alyssa joined Healing Wizdom Salon and Spa in March of 2021. She loves the home-like atmosphere and the unique and cozy environment it provides for our guests. Alyssa enjoys spending time with her co-workers and feeling like a part of a tight-knit family. She feels honored to learn, work and grow with such a talented team of incredible women!
Faith
Title: Esthetician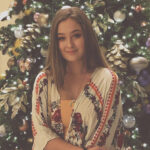 Years in Industry: 4 years
Areas of expertise: European Facials, Facial Waxing, Eyelash and Brow Tinting, Full Body Waxing, Brazilian Waxing, Aromatherapy, Detoxifying and Weight Loss Body Wraps
Bio: I have a passion for all things skin, I love facials because I get to play around with different products on the skin and see what benefits every skin type. I also love getting people to relax, it helps me to relax a bit, too! I love waxing because of the very obvious difference in someone's appearance, I've found that  the client ends up feeling so much better about themselves!
What I love about being an esthetician is that I can make people feel good about themselves. Getting to see the client's face light up after getting waxed, seeing the difference in their appearance and really appreciating it makes me feel like I've done something good. Or giving a facial; the client gets up, looks in the mirror to see their glowing skin and realizes that they look even more gorgeous than they did when they walked in. It's so rewarding! I am a very detail oriented person, perfection is always my goal when it comes to my work.
Mark
Title: Licensed Massage Therapist NVMT 8412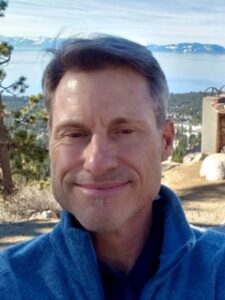 Years in industry: 20 years.
Areas of Expertise: Swedish Massage, Deep Tissue, Myofascial Release, Sports Massage, Hot Stone & Cupping
Bio: Bodywork is a passion for me and has been ever since I took my first massage class and bought my first massage table. I started out working on friends and family. In 2002 I enrolled at TMCC to take classes and complete the massage program. Understanding that the human body is a fascinating complex of an interconnected web, I like to use a diverse variety of massage modalities in my treatments including: Swedish, deep tissue, myofascial release, sports massage, hot stone and cupping. I've also studied and utilized neuromuscular techniques, such as myofascial trigger point release, muscle-energy techniques to increase range of motion, and positional-release techniques to reduce pain.
Why I love being a part of the Healing Wizdom Family: Working with the team at Healing Wizdom has given me a wonderful opportunity to do what I love the most with like minded individuals. The calm atmosphere and healing energy in our serene setting make it a joy to work in every day and I am continually grateful for the opportunity to work with such an incredible crew.
Yadira
Title: Cosmetologist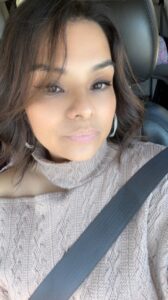 Years in Industry: 6 years
Areas of Expertise: Balayage, Foliage, Highlights and Eyelash Extensions.
Bio: The beauty industry has always been my passion, especially hair and lashes. I started cosmetology school back in 2012. It took me a while to complete the program due to becoming a mommy. I was blessed to have a supportive family and they are the reason I was able to complete the program in 2016.
While in school I fell in love with color. Just being able to be creative and see the smiles on my client's faces is why I love being a cosmetologist.
I love this industry because there are always new things to learn. It never gets boring and that motivates me to come to work every day with a good attitude.
Aside from doing hair, another passion of mine is eyelash extensions, and I am 2x certified. The way the eyes can transform with just a few extensions is amazing.
Why I love being a part of the Healing Wizdom Family: I started out as a client and loved everything about it here. Now that I am part of the team all I can say is that I am blessed. Everyone here is incredibly nice and it just feels like home.
Kelly
Title: Licensed Massage Therapist NVLMT 2507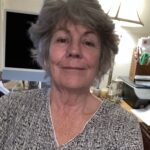 Years in industry: 24 years.
Areas of Expertise: Relaxation/Swedish Massage, Therapeutic Massage, Reflexology, Lymphatic Manual Drainage, Hot Stone Massage, and Jin Shin Jyutsu.
Bio: I began as a Licensed Massage Therapist in 1999, graduating from TMCC with their first Massage Therapy Program. Since that time I have experienced many different classes and modalities of massage, which continually brings other techniques and skill sets into my life.
Why I love being a part of the Healing Wizdom Family: It is wonderful when you learn new ways to help people with their physical, emotional, mental and spiritual journey and give Light to their lives.
Also beloved members of the Healing Wizdom family:
Mary, Deborah & Casandra
Healing Wizdom & Creative Colours Salon & Spa Management
Why I love being a part of the Healing Wizdom Family: Mary: As Spa Manager and mother of Tamara I value the personal growth and skills I have gained in working in this community of beautiful people, and I so enjoy all of them and all of our wonderful clients. Deborah: As Spa Manager and Personnel Manager, I am very proud to work for a company with such a great staff and excellent reputation. Cassandra: As Spa Manager, I feel being here at Healing Wizdom Salon & Spa is where I am meant to be. The energy, the culture, the family atmosphere and the many friendly clients we have makes working… not feel like working at all. I love being part of the magic and healing that happens here on a daily basis! It feeds my soul~